Emails – A.S.A.P.
Discover How Easy It Is For You To Have Professionally Written Sales

Emails In A Flash
No matter what the situation, pandemic, flood, snow, sleet, or rain – the SALESMESSAGE must be delivered and it needs to be good and fresh to generateSALES!
Get the right email sequence for your product or service in a FLASH at a fraction of my regular price
Here's how to get started with Emails In A Flash:
Your Product
Do you need emails for your product/service like your hair's on fire to generate more sales? You just need to get the job done for a quick pivot that will bring in more sales.
Mouth-Watering Copy
Get mouth-watering copy for your product/service to generate sales when you don't have time to brush your hair much less struggle over writing professional emails.
Proven Strategy
Have a personal conversation with your customers that shows how much you care with products/services that they want and need right now.
Breakout
Jump to the front of the line with an email series that offers your customers a solution to their problems when everyone else is frozen like a deer in the headlights.
Hi,
I'm Linda James Bennett
I'm a serial salesperson, selling everything big and small, face-to-face and toes-to-toes. Making sales is a serious business. Having real-world sales experience is essential to persuasive copywriting. I love putting the strategies and tactics together to make the copy sing for its supper. And it delivers results – that means great outcomes for you!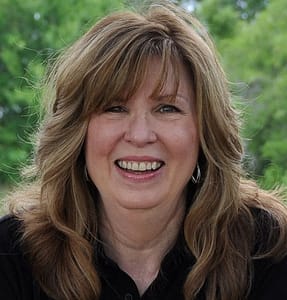 This is for you if…
You just need to get it done
I get you, writing emails is something I can do – almost in my sleep. You have a cool product to sell and need someone you can count on for mouth-watering copy.
Don't have time for research
Of course in a perfect world you'd love to have lots of data, background, voice of customer to work with, but we need to do this.
Confused about what to say
The truth is saying the right thing at the right time is what I do for you. No problem here, tell me about your project and I'm on it quicker than you can sing The Star Spangled Banner.
Don't have time to fuss with this
Put your mind to rest. Once I've gotten the information from you I'll start writing. I'll give you a status update after 2 days and I might have another question for you.
Want quality without big ticket $$$
How can it be so cheap you ask? What's the catch? While, when I don't have to do hours of background research and dig around for stats to develop your story I can jump right into your project using your voice.
Want professional direction a.s.a.p.
I'm using your conversational language to reach out to your people with your great products or services. I'll give you suggestions for when and how to send your emails to get fabulous results.
Email in a Flash

Price Details
What Your Get:
7 emails in your series – to sell like hotcakes

Delivered in 7 days to roll out your messages

Google document to edit as needed and personalize on the fly

Instructions for sending them to deliver optimal results
$
997.
/ one-time
Quick turnaround with persuasive SALES copy to generate sales A.S.A.P.
Stop obsessing about what and how to say it – just hand it over to me. I'll take good care of you!
Your Next Steps…
01.
Once you purchase the Emails In A Flash you'll need to complete the questionnaire telling me about your needs. Easy and quick.
02.
While I'm writing the copy I'll reach out with a status within 2 days and maybe some questions. Your Google document can be modified as needed.
03.
I'll deliver a series of 7 emails that you can use along with suggestions for how to optimize your results.
testimonials
What others say…
Linda is an amazing marketer. She has helped my business not only with fresh ideas but implementation as well. She is an amazing asset that truly understands the needs and wants of your client and how to be the solution. I highly recommended her services. She is one of a kind!
Jenna Rancourt
Foliage Wealth Management
I ran into a client who attended one of our events five years ago and didn't invest in our signature program. Her husband picked up our new brochure at one of my recent presentations and brought it to her to read. She said that she "now understood the value of the program" and wished she'd invested in it at that time. That's a perfect example of how powerful good copywriting can convey a message more concisely.
Gail Doby
Gail Doby Coaching and Consulting
Linda has a keen eye for the psychology of sales and conversion copywriting. She helped me edit my sales page with clear and actionable recommendations. She was quick to respond to my needs and followed up with a call explaining her insights. Her strategy suggestions were just what I was looking for. I would highly recommend her for your next sales project – copy editing.
Anita Toth
Ceo Anita Toth
100%GUARANTEEDFRESH
100% Original Conversion-Focused Copy
I will never give you copy that has been scraped or stolen from other sites. I work hard to give my clients the best conversion copy possible. You have many options before you, getting shoddy copywriting shouldn't be one of them. Being a copywriter takes time, so you can expect your project to take the time it deserves. Even a fast copywriter needs to let their work settle before they ship it out, because what I say matters… to you.
Linda James Bennett